Fall Arrest And Debris Netting
Suitable for all types of construction and environments, Spot On Safety's full line of Fall Arrest and Debris Netting makes for a safer job site.
Our safety nets can be layered in multiple configurations to suit your specific requirements.  Safety Nets, Tool Nets, and Debris Nets can be stacked together to provide the perfect netting solution for your job.
Made in America, the scaffold boiler nets are an essential part of any "Large Scale" scaffolding project or steel erection project.
Any robust safety plan sacrifice some level of production when deploying such safety plans. The Boiler nets are designed to eliminate or minimize the need of SRL's and allow your leading-edge erector/craftsperson to perform unencumbered. Now you can deploy the most robust safety plan without sacrificing production. The production gains while using the boiler net system have proven a much higher level performance with an increase in production by as much as 25%.
All safety nets are man-rated and designed in nearly every dimension you can imagine. All Boiler Nets are custom ordered and constructed to your specification. They can be constructed as man-nets only, with a large mesh web or as man-nets and debris-nets with smaller mesh grid to catch smaller debris and objects. We have several hook designs to accommodate smaller and larger tie-points. Call today for your no cost quote and save lives on your next project.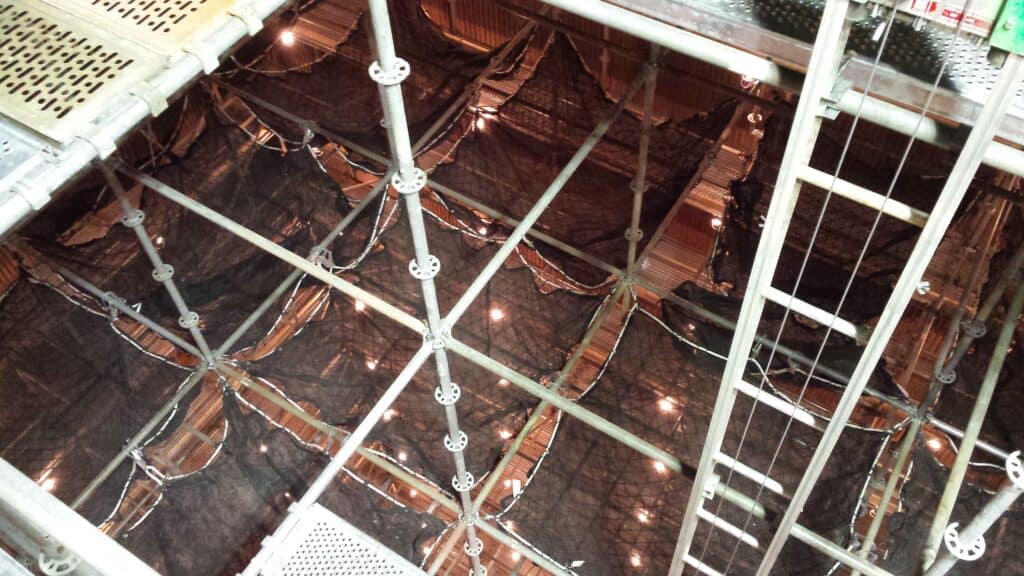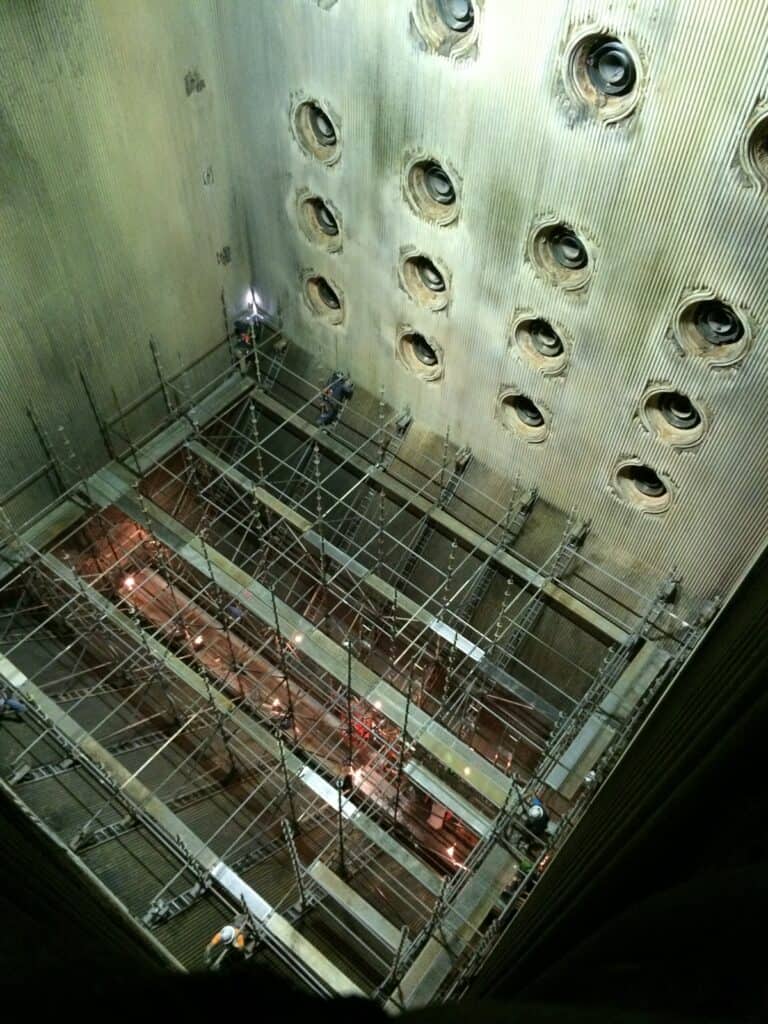 Scaffold Wrap and Weather Enclosures
Mesh tarps can be used to create a building containment system during new construction, exterior & interior restoration, scaffolding usage, spray fireproofing, plastering, stucco and drywall installation.
Made from 70% knitted mesh, our tarps are air permeable, yet is dense enough to provide containment of debris, dust and various other job-site materials. Strong Man FR Mesh Tarps include a folded and hemmed internal seam located along the middle of the tarp with additional grommets that provide an additional tie-off point and reduces flapping.
Our tarps help to provide a safer job-site with reduced risk of injury from falling debris. Tear and rip resistant, simple to use and easy to install, our Strong Man FR Mesh Tarps keep your job-site on time and on budget!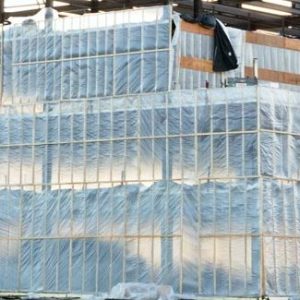 Square-Pattern String Reinforced Poly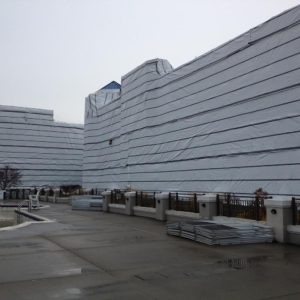 D12/Strong Wrap: Fire-Retardant Scaffold Wrap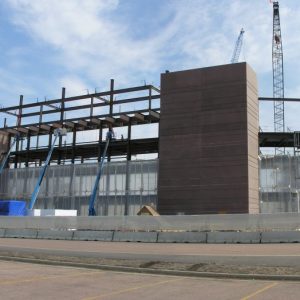 Diamond-Pattern String Reinforced Poly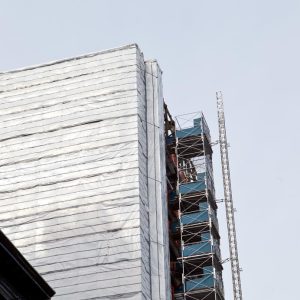 Strong Weave 77 Reinforced Poly
We're ready to exceed your expectations.  Leave us your contact information to learn how Spot On Safety can improve safety and productivity on your next project.